CYP Information Station
CYP is hiring! Build a rewarding career in child care!
Information and interview opportunities
Information and interview opportunities
CYP Information Station
Tuesday, Sept. 28
11 a.m.-1 p.m.
Outside Navy Exchange store
Stop by and talk with CYP staff about job openings or other things you want to know about working for CYP.
Drop-in Interviews
Wednesday, Sept. 29
10 a.m.-3 p.m.
Support Site Child Development Center
Meet with an HR specialist, apply for a job and be interviewed.
Positions are open to local U.S. citizens who are:
Currently permanent NAF/APF employees
Spouses or family members of active-duty military members or DoD civilians
At least 18 years of age and possess a high school diploma or equivalent
For documents to bring to the interview, please visit www.navymwrnaples.com/cyp-hiring-event.
For more information, please call NAF Human Resources at 081-568-2838 / DSN 626-2838 or 081-568- 5612 / DSN 626-5612 or email NAFPersonnel@eu.navy.mil. ?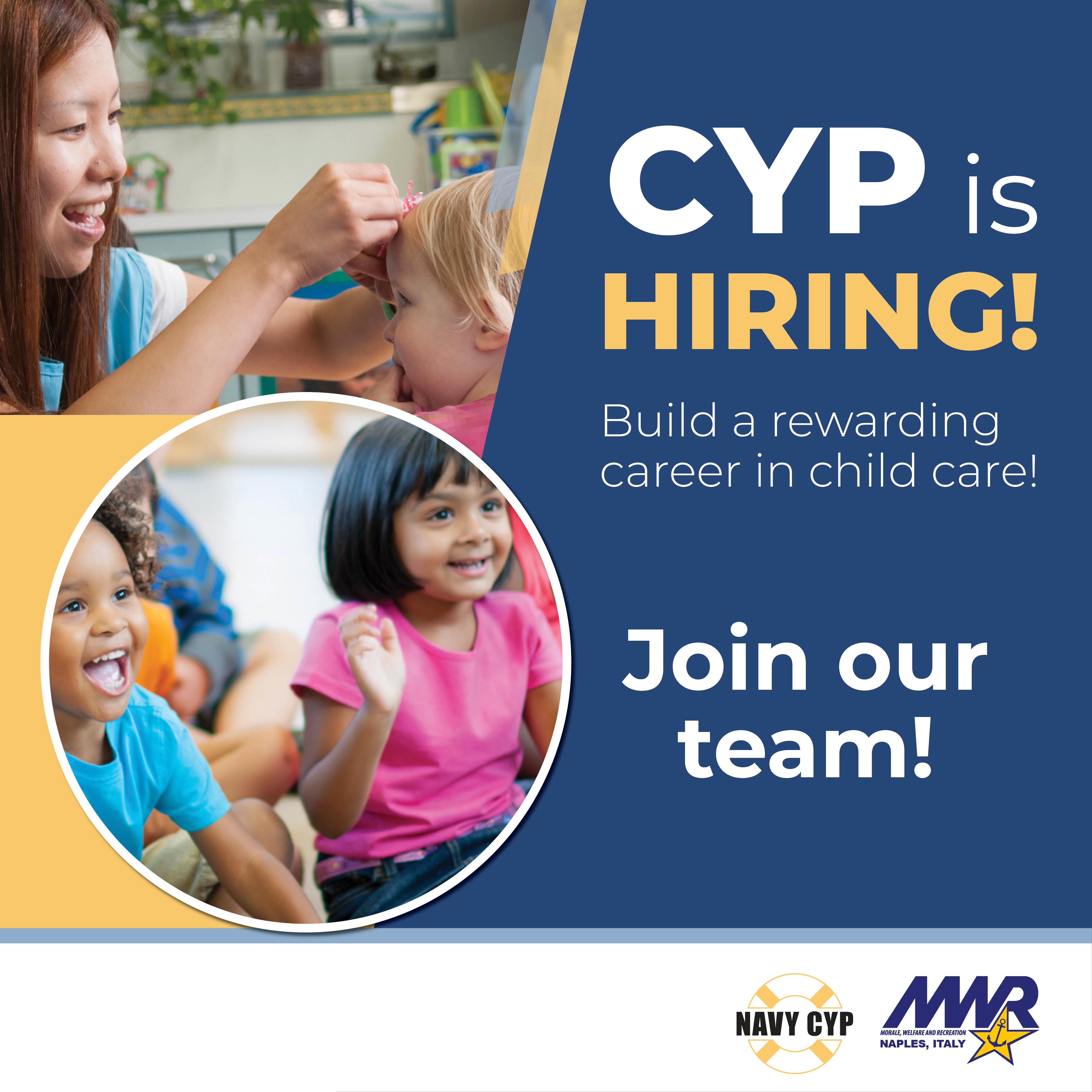 =====================================================