Spinz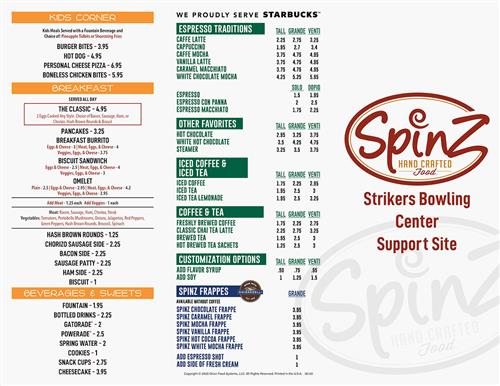 ------------------------------
Monthly Specials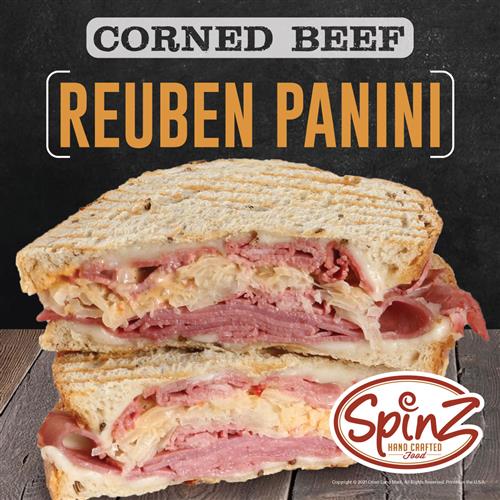 August-September (while supplies last)
Got plans for lunch or dinner? Head on over to Spinz and try our LTO special!
Corned beef, Swiss cheese, sauerkraut, Island dressing and toasted rye bread.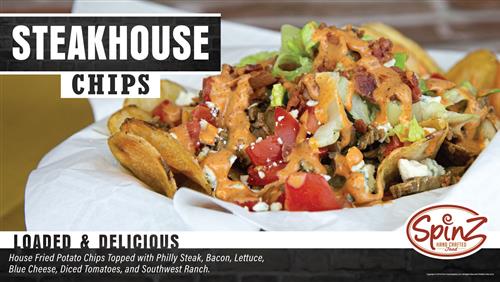 Year-round special.
Indulge yourself with Steakhouse Chips.
------------------------------
Spinz is located in the Strikers Bowling Center, on Support Site.
It's an ideal place to bring the entire family for a fun dining experience.
It offers hand-crafted gourmet burgers, wings, rustic-crust pizza, sandwiches and salads.
Spinz also offers We Proudly Serve Starbucks® and Ghirardelli® frappes.