Auto Skills Center
Expanded Services!
The Auto Skills Center has expanded its available services. Hours continue to be Tuesday-Saturday, 10 a.m.-6 p.m.
Reservations are highly suggested to ensure you have a bay to work on your vehicle. Call 081-811-4971 / DSN 629-4971 to make a reservation. Non-reserved bays are on a space-available basis. The staff continues to charge/refresh car wash cards.
Auto Skills will follow COVID-19 mitigations:
- Must enter through facility front doors only
- Sign in for contact tracing
- Three indoor bays and two outdoor bays are available
- Face mask is required at all times
- Customers must wipe down all equipment and disinfect workstation when finished
(updated March 10, 2021)
-----------------------------------------------------------------------------------------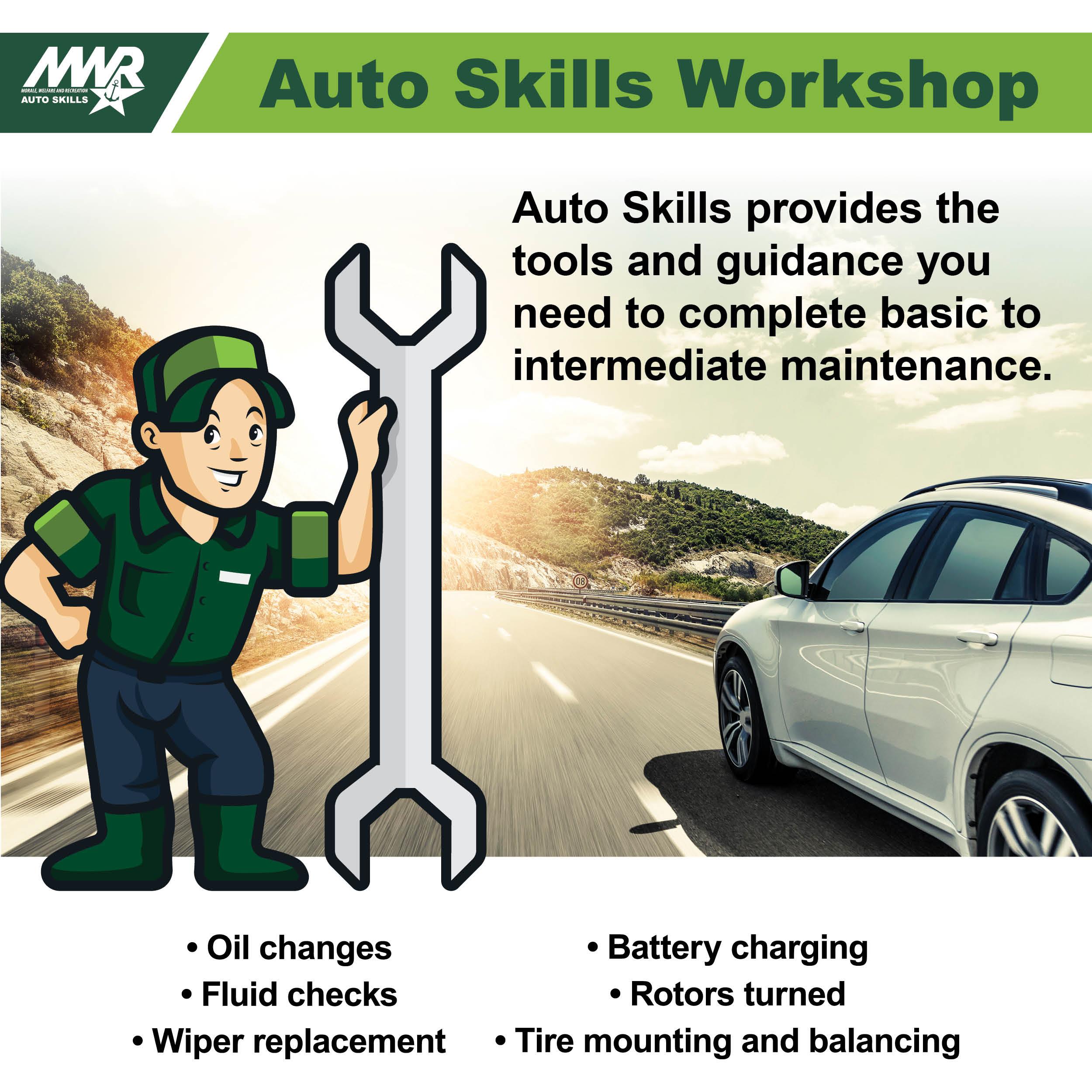 Why pay for car maintenance and repair when you can do it yourself! The Auto Skills Center is equipped with seven bays (drive-on and frame lifts) and one motorcycle lift.No vehicles will be allowed to enter the facility 30 minutes before closing time.
End-of-work and facility cleanup begins 15 minutes before closing time.
Free automotive workshops are available every month. Check our events calendar for dates.
Car wash
Car Wash Rules
Cloth face covering required when not able to keep 6 feet/2 meters from an individual who does not live in your household.
Sanitize hose and other equipment you touch before/after use.
Purchase/renew chip card at the Auto Skills front desk. Use Auto Skills Center main entrance (do not enter service bay area.)
Auto Skills has an automatic car wash, pressure wash, and four vacuums to keep your vehicles spotless! Car wash and vacuums do not accept cash.