Fitness Forum - Support Site
Group Fitness Classes
Current group fitness schedule here.
Open to all eligible MWR patrons 18 years and older.
------------------------------
Sauna is open!
Saunas are open at Capodichino Fit Zone and Support Site Fitness Forum. Must be 18 years or older to use the sauna.
For more information, please ask Fitness Center staff.
------------------------------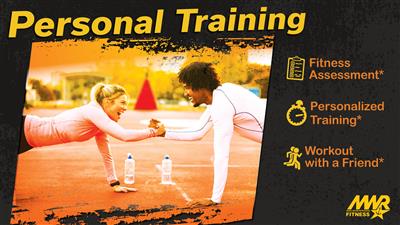 Personal Trainers provide you tools, education, support and accountability to reach your goal.
Find out how to schedule your peronal training here.
------------------------------
Navy Physical Readiness Program Update
Two new fitness events – the forearm plank and 2,000-meter row – have been incorporated into the Navy Physical Readiness Program, which improve the physical readiness of Sailors in alignment with the Culture of Excellence.
Forearm plank
The forearm plank will replace curl-ups as the abdominal muscular endurance assessment. The forearm plank is a functional exercise required in 85 percent of shipboard tasks involving pushing, pulling, lifting and carrying. Training for the forearm plank strengthens the core, improves posture and reduces the risk of sustaining lower-back injuries throughout the career of a Sailor.
Watch a video that demonstrates the proper form and testing procedure for the forearm plank.
2,000-meter row
A 2,000-meter row on the Concept-2 Rower serves as another alternate cardio option in addition to the 12-minute stationary bike, 500-yard/450-meter swim and 1.5-mile treadmill run.
The 2,000-meter row is a non-weight-bearing, low-impact exercise that reduces impact on the legs. More importantly, rowing provides a full-body cardio workout engaging 80 percent of the body's muscle system. Also, the rower is space-saving fitness equipment and can be used on any naval vessel or installation.
Watch a video that demonstrates the proper form and testing procedure for the 2,000-meter row.
Physical Readiness Test
Service Members medically cleared for the Navy Physical Fitness Assessment will participate in the Body Composition Assessment and Physical Readiness Test (PRT). The new PRT event sequence is:
Push-ups
Forearm plank
Cardio or alternate cardio option
For more information on the new standards and other training resources, visit the Navy Physical Readiness Program Website.
------------------------------
Four-week Workout Series
Get back into a fitness routine NSA Naples MWR Fitness professionals developed a four-week workout series including Cardio, Metcon and Spin. Download the series at the right of this page.
------------------------------
Facilities
10,000+ square feet
Full-court gymnasium
Weight room
Circuit weight area
The cardiovascular area with cardio theater features a customized system for audio and video selections
Aerobic room
Spinning room
Racquetball courts
Stretching area
Men's and women's locker rooms with saunas
Services
Free exercise classes (aerobics, yoga, Zumba, H.I.T.T, cycling and many more!)
Conference rooms for training and meetings
Personal training
Locker Rentals
Massages
Facial and Beauty Treatments
Fee-based classes (Judo, Karate)
------------------------------
Youth fitness orientation card
CNIC policy states patrons 12-17 years old must attend a youth fitness orientation and get a youth fitness orientation card to use NSA Naples fitness facilities.

Please call to find out when your child can get his Youth Fitness Orientation Card at Fitness Forum and Fit Zone. Both a parent/legal guardian and child must attend orientation.

Kids 12-17 years old must have a certification card and present it each time they use an NSA Naples fitness center.

For questions, please call Fitness Forum at DSN 629-6604 and Fit Zone DSN 626-4266.
------------------------------
Tell us how we're doing!
Take our Satisfaction Survey.