Reel Times 2 Cinema
Sit back and enjoy the show at Reel Times 2 Cinema!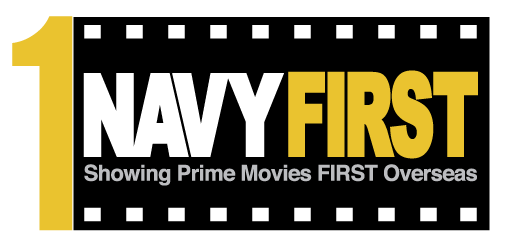 Reel Times 2 Cinema is a proud to participate in the "NAVY FIRST" program, which provides select overseas Navy locations with the biggest titles at the same time they open in U.S. commercial cinemas!
The cinema features:
Two auditoriums with Dolby digital surround sound
Concession stand
Advanced ticket purchase -- you may buy your tickets when the box office opens for a movie the same day/evening
3D movies
Parties
Have your next celebration -- birthday, promotion or farewell -- at Reel Times 2 Cinema! Choose from a library of recent movies, decorations, paper goods and game tokens are provided, bring your own cake and food. For reservations or more information, please call the movie program manager.
Auditorium rental
Rent an auditorium for a private premier showing, Command function or organization event. Freedom auditorium has 302 seats. Victory has 148 seats and a stage for live presentations. Please call the movie program manager for details.
Scroll down for movie times